We Share...
Photo Gallery...
We Share...
Welcome Sister Sherrey, Sister Christa Maria and Sister Margarete!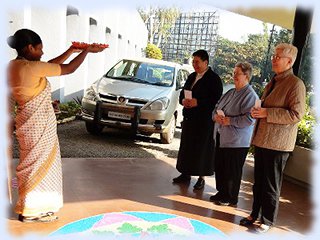 On January 05, 2016 St. Francis Nivas was overwhelmed with joy in welcoming Sister Sherrey Murphy, our General Superior, Sister Christa Maria, our General Councilor and Sister Margarete our General Treasurer. They are here for the Canonical Visitation. Every sister in Indian Province considers this time as very precious and valuable. The Province of India is delighted to greet them with sentiments of gratitude and love and wish them good and favourable time with us in India.
Click here to see more images...