We Share...
Photo Gallery...
Contact Us...
Our address:
Medical Sisters of St. Francis
St. Francis Nivas
VIP Road, Ravigram P. O.
Raipur District
Chhattisgarh, INDIA
PIN - 492006
Prayer Request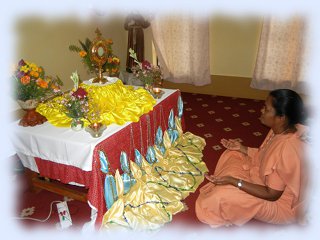 St. Francis and St. Clare teach us that healing ministry means not only active service but also that Christ's healing presence can radiate from the very being of every person. By our very religious vocation we are intercessors for others, for the needs of the world. We continue to support our healing apostolate of our community by our presence and prayer.
We will support you with our prayers for your intentions. Please send us a request.