We Share...
Photo Gallery...
We Share...
Annual Function - St. Francis School, Pithora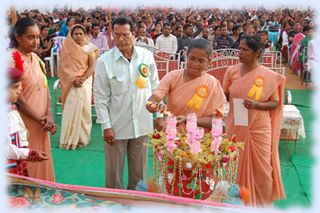 St. Francis School, Pithora hosted its second Annual Function on January 11, 2014 with much vivacity and exuberance. Mr.Krishna Das Vaishnav the Sub Divisional Magistrate, Pithora was the Chief Guest. Sr. M. Lima our Provincial Superior was the guest of honour. The honoured guests were escorted by the spectacular performance of the school bandto the school ground where the function was held.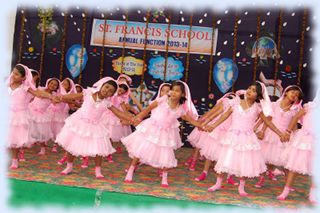 The students were excited in exhibiting their talents before the thickly crowded assembly including parents, staff and several well-wishers.The skit on Bio Diversity emphasizing theneed for safeguarding the Environment was the highlight of the show that captured everyone's attention.
The function was held for the first time on the newly developed podium and the school ground that could accommodate over 2500 people.
Sr. M. Mercy
Click here to see more images...