We Share...
Photo Gallery...
We Share...
Welcome Sister Sherrey and Sister Rita!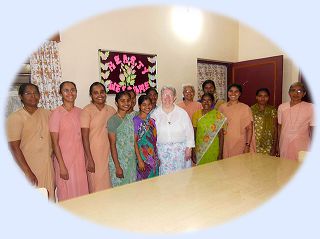 St. Francis Nivas has had the great joy of welcoming Sister Sherrey Murphy, our General Superior and Sister M. Rita, our General Councilor on January 16, 2014. Their time in India includes participation in the provincial chapter and visiting some of our communities. The entire Province of India considers it a special privilege having the presence of Sister Sherreyand Sister Rita in our midst. We wish them a pleasant stay with us.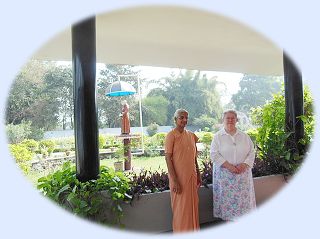 The Indian province has its first Provincial Chapter, chapter of election and affairs, scheduled from January 27-February 2, this year. On January 29 -30 we anticipate the election of the new province leadership. The elected leadership will be installed to the office on February 2, 2014.
The province has been preparing for this event for about eight months. This chapter with its theme, 'Enlivening His Mission' gives a clarion call to every member of the province to renew, refresh and revitalize our communal life and apostolic commitment. May the Spirit of wisdom and love continue guiding every sister especially at this time of grace!