We Share...
Photo Gallery...
We Share...
Provincial Chapter 2018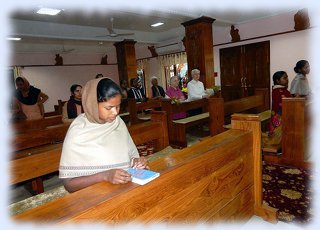 We are at the threshold of second provincial chapter, 2018. Focusing on the past, present and future of the province; we have the theme 'Being the Splendor of Christ'. The chapter of election and affairs is scheduled from January 27-February 2, 2018. From January 27 -30 we have the chapter of affairs and on January 31 and February 01, election of the new province leadership. The elected leadership will be installed to the office on February 2, 2018.
We are extremely happy to welcome our dear Sister Christa Maria, General Vicaress, Sister Beata and Sister Rita our General Councilors for this historical event of our Province. They will visit some of our communities too. We wish them a blissful stay with us.
Click here to see more images...