We Share...
Photo Gallery...
We Share...
Hats Off to Anjali Higher Secondary School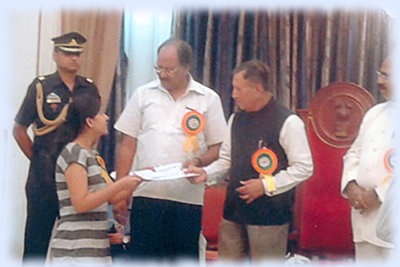 Ku. Nidhi Agrawal brought laurels to Anjali Higher Secondary School and to her family. The Board of Education, Chhattisgarh state awarded ten academic toppers of Class XII with a cash award of Rs.100,000.00 for students of all higher secondary schools of the state. Nidhi was listed among the top ten students.
On September 13, 2013 during a special function organized by the Board of Education Mr. Shekhar Dutt, the Governor of Chhattisgarh awarded Nidhi and other toppers the cash award and a certificate each in the presence of Mr. Brijmohan Agrawal, the Minister of Education and many other honourable guests, staff, students and friends.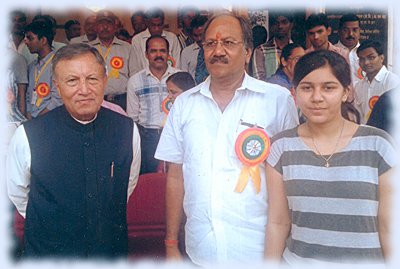 During the last Annual Function Sr. M. Valsa, the Principal of Anjali Higher Secondary School honoured Nidhi Agrawal with a medal and congratulated her for her outstanding performance. The school ground was thronged with staff, students, parents and hundreds of well-wishers.
With heart full of gratitude and deep admiration for the school Nidhi shared her indebtedness to her teachers, school – for the fourteen years of her bond, from kindergarten through Class XII. Sr. M. Valsa wished her a bright future saying, may God continue to bless Nidhi and make her a blessing for her family, for the people of Pithora and to our nation.