We Share...
Photo Gallery...
We Share...
First Profession and Silver Jubilee Celebration (29 June 2015)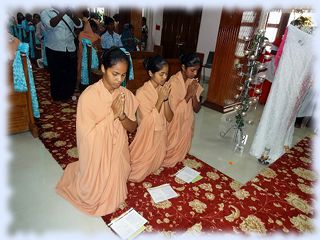 Yours for eternity...The expression of this theme was celebrated on 29, June 2015 as our dear sisters Leena, Johncy, Saroj, Lima, Dolly and Helen expressed their gratitude to the Lord for the gift of vocation and His accompaniment during the past twenty five years of their religious life. The Silver Bells rang as they renewed their vows in one voice "Yours for eternity."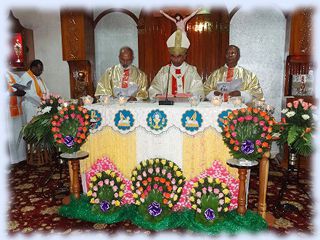 On the same day we rejoiced with our novices Soncy, Christy and Poonam who made their first profession with deep courage and faith in the person of Jesus, they too assured publicly to their Master we are Yours alone.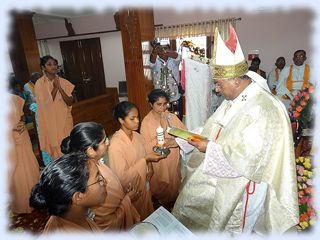 His Grace Most Rev. Victor Henry Thakur Archbishop of Raipur, along with thirty priests concelebrated the Holy Eucharist. About two hundred people including sisters, family members and well-wishers thronged the chapel to witness the beautiful celebration.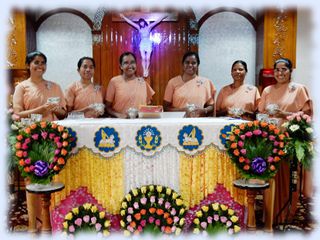 After the Eucharistic Celebration a short ceremonial felicitation was arranged to congratulate and appreciate the feastarians. The sisters expressed their gratitude for the way the Lord has guided them and the constant support they receive from the members of the province and the international congregation.
Click here to see more images...