We Share...
Photo Gallery...
We Share...
First Profession (27 November 2021)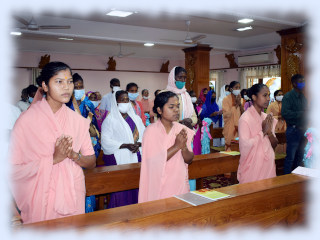 On November 27, 2021 our novices Nutan, Priscilla and Punia made their first profession with deep trust and faith in the person of Jesus. Fr.Sebastian Poomattam, the Vicar General of Archdiocese of Raipur, along with eleven priests concelebrated the Holy Eucharist. The family members of the newly professed sisters joined us to witness this beautiful celebration.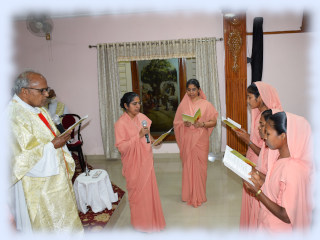 After the Eucharistic celebration a short ceremonial felicitation was arranged to congratulate and appreciate the feastarians. The sisters expressed their gratitude for the way the Lord is guiding them and the constant support they receive from the sisters of the province and the international congregation.
Click here to see more images...