We Share...
Photo Gallery...
We Share...
Final Profession of Sr.M.Kamala and Sr.M.Gifty (20 June 2020)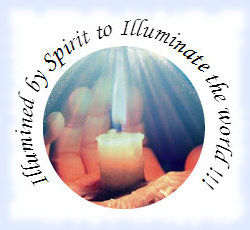 With immense gratitude to God on June 20,2020 we celebrated the Final profession of our dear Sr.M.Kamala and Sr.M.Gifty. This day was fitting indeed for our sisters to consecrate themselves through the immaculate heart of Mary as the church celebrated the Feast of Immaculate Heart of Mary.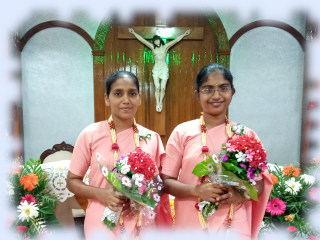 Most Rev. Victor Henry Thakur, our Archbishop officiated the ceremony. The entire ceremony was filled with the divine grace of God. Fr.John Ponnore, the parish priest gave an inspiring homily and reminded that our call is to witness Jesus in our very way of life. Sr.M.Kamala and Sr.M.Gifty expressed their gratitude to all the sisters of the International Community for the prayers and wishes.
After the Holy Eucharist, the feastarians were felicitated with greetings, wishes, and by cutting the festal cake. Every one shared the fellowship meal and enjoyed the togetherness and bond of belonging.
Click here to see more images...