We Share...
Photo Gallery...
We Share...
Entry into the Novitiate & Postulancy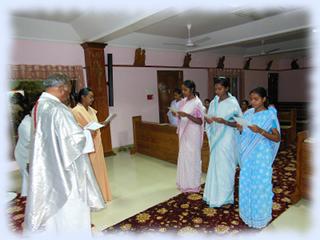 As a gift of feast of the Visitation of our Blessed Mother this year we have two reasons to rejoice and thank the Lord for our three Postulants Soncy, Sangita and Poonam who began their canonical year of Novitiate and our Candidates Steni, Jincy and Rosha who entered into the Postulancy on May 31st. During the ceremony Sr.M.Lima officially announced the novices' religious names as: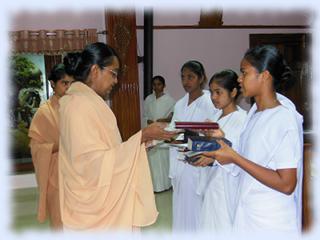 Sr. M. Soncy (Soncy)
Sr. M. Christy (Sangita)
Sr. M. Poonam (Poonam)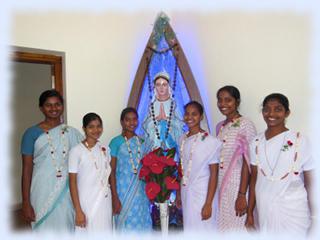 This was an occasion to be grateful for the gift of religious vocation we received and of course, for the gift of Call our Novices and Postulants received.
The community assured these young sisters of its continued support and showed its appreciation and love towards them, honouring them with bouquets, garlands and best wishes.