We Share...
Photo Gallery...
We Share...
The Ceremony of Entering Into Candidature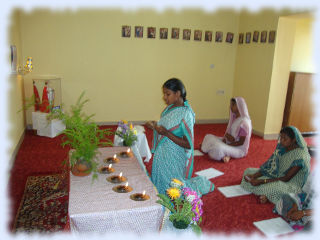 Religious vocation is the visible sign of God's love and it's the fulfilment of Gods purpose. God in his goodness has blessed us with new vocations.
On Sunday 9th March 2014, the quiet walls of Jyoti Bhavan came alive with bright lights in the chapel; shining colored roses draped the altar for the ceremony of entry into Candidature.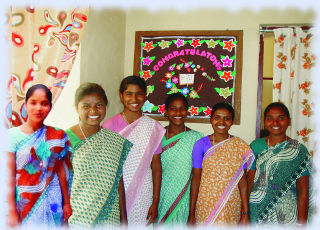 It was an another memorable day for all of us as six of our pre- candidates entered into candidature. Every call is a call to love was the main theme of the recollection talk which enlightened them to surrender to God with love and trust, freely and willingly to fulfill the purpose of God. The prayer service highlighted that the importance of rose flowers in the garden of God and they came forward with roses to beautify the garden. At the end of the prayer service Sr.M. Dolly received them into Candidature.
Sr.M.Alphy
Directress/Candidates