We Share...
Photo Gallery...
We Share...
Celebration of the 170th Foundation Anniversary of Our Congregation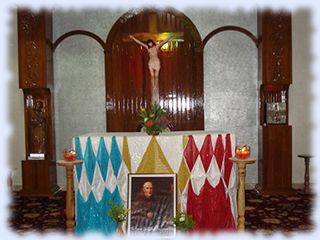 In preparation for the 170th Foundation Anniversary of our Congregation each community had a day set aside for prayer and recollection, with the theme 'Our Life in Community' (GC.III). Each convent offered Holy Eucharist for the intention of our international community.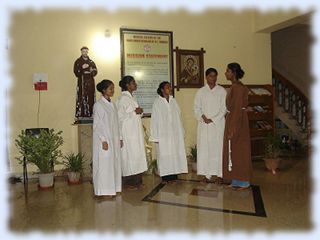 The formees at St.Francis Nivas had an opportunity in learning about Fr. Christopher Bernsmeyer, our founder and the history of our Congregation through a power point presentation – 'Journey of Johann Christopher to Fr. Christopher and Beyond'… The presentation also highlighted the 'fractures' in the life of Fr. Christopher and his unique person, as our founder.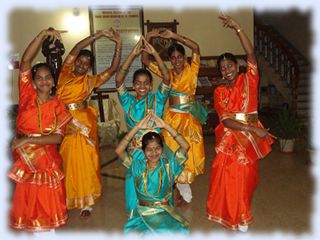 During the cultural entertainment in the evening the Novices and Postulants presented a skit on community life. The short show crammed deep insights on the joy, peace and fellowship that an ideal Franciscan community experiences; also the pain and misery the members feel when one chooses to distant herself from its ideals… The 'religious community is not merely a pre-existing reality offered to us…' was stressed (G.C 51).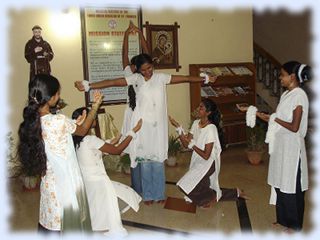 The community retired for the night with an unspoken question: 'what are we sowing……. and what are we reaping'…?